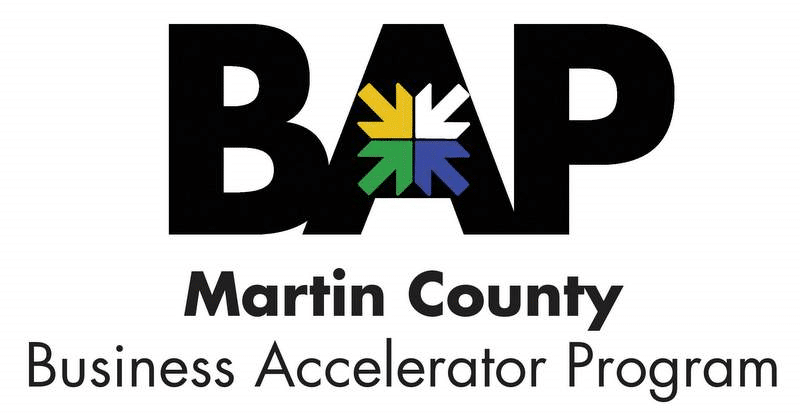 Next Session: April 5 – June 21, 2021 (Pitch Event)
Martin County Business Accelerator Program
The Business Accelerator Program (BAP) provides business counseling, technical assistance and training for small business owners, and the opportunity to attain an allocation of grant funding for small business growth. The purpose of the BAP is to enhance entrepreneurial skills and activities, create jobs and assist in the expansion and growth of our existing business community.
How to apply?
The business must be in Martin County and hold a current Martin County Business Tax Receipt (Non-for-profit organizations are not eligible)
Complete the Business Accelerator Program online application found below.
Pay your $25 Program Fee.
Applicants will be notified of acceptance into the program via email from Program Coordinator.
Questions? Contact James Carroll, Program Coordinator at 772.221.1380 or james@bdbmc.org
---