Long a hub for aviation products and services, Martin County FL is ideally suited to meet the needs of growing companies in this industry.
Established industry presence locally and throughout Florida
Proximity to Palm Beach, Fort Lauderdale and Miami international airports
Well-educated, highly technical workforce
Industry-specific job training programs
Competitive wages
Additionally, Florida has long been the world's premier gateway to space, the undisputed air traffic hub of the Americas, a major hub for flight training and MRO, and home to leading manufacturers of all types of aircraft and aircraft components. As a result, Florida has a rich supply chain and talent pool benefiting industry businesses. It's no wonder industry leaders including Boeing, Embraer, General Dynamics, Lockheed Martin, Northrop Grumman, Pratt & Whitney, Sikorsky, and so many more have significant operations here.
"Our aerospace engineering and technology firm is having its best year yet. We plan to stay in Martin County, expand our staff and work with the BDBMC to lobby the state for more R&D funding."

– John Justak, President, Advanced Technologies Group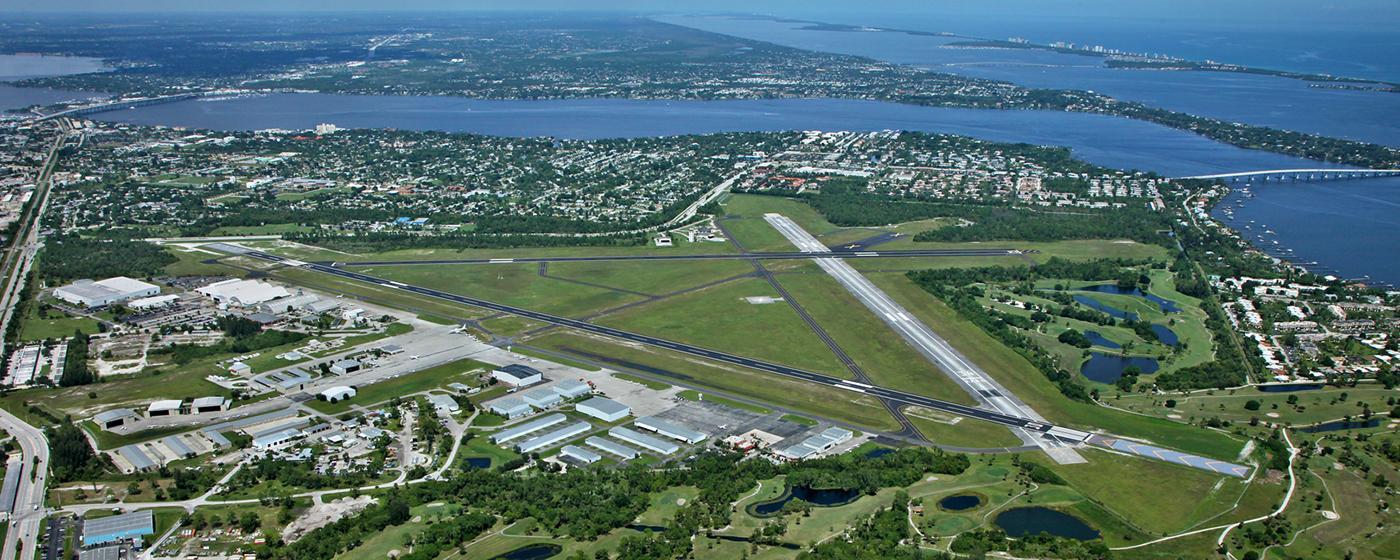 Martin County Airport at Witham Field
The airport was founded in 1928 as Krueger Field. In 1942, the airport was leased to the United States Navy and in 1943 it was renamed to Witham Field after Martin County native Paul "Homer" Witham.
Today the airport is a thriving hub for commerce in Martin County and the South Florida region, creating an economic impact of over $784 million annually.
The on-site U.S. Customs Facility is the first intermodal clearance facility of its kind allowing boaters, pilots, residents and visitors to conveniently clear U.S. Customs arriving in Martin County via aircraft and marine vessels.
---
Click here to view the FDOT Aviation Economic Study for Witham Field and X58 Indiantown Airport.
Notable Aviation/Aerospace Businesses in Martin County:
Daher
Pursuit Aerospace
PAC Seating Systems
STS Aviation Group
Advanced Technologies Group
EB Airfoils
ETS Power Group
EMC/ RF Labs
Level 3 Inspection
Fixed Based Operators (FBO's)
2023 Industry Profiles and Reports