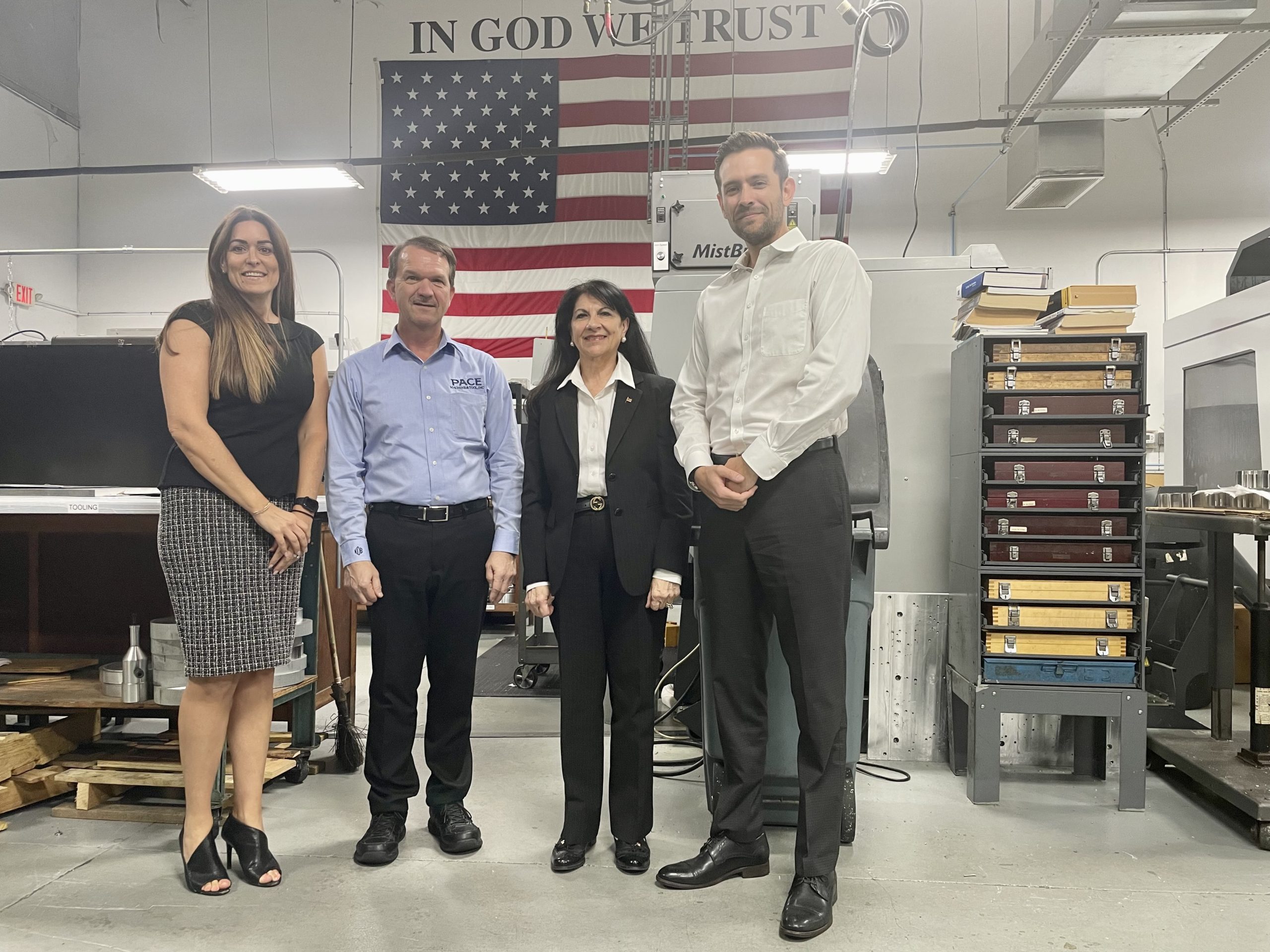 Measuring the health of our local economy begins with listening to its heartbeat—small businesses. So the Business Development Board of Martin County (BDB) launched an effort to "take the pulse" of as many local businesses as possible. Two years in, the appropriately titled Pulse Visits are revealing interesting insights into Martin County's economic vitality.
"What's really interesting is that no matter how diverse the businesses that we visited, the ones that are either extremely successful or certainly succeeding at enjoying what they're doing all had a couple characteristics in common," says David Snyder, BDB board member who's also a small-business owner.
Over the course of more than 130 Pulse Visits, BDB representatives have met with innovative manufacturers, master craftsmen and expert service providers. After achieving the 50-visit goal set for 2021, Jeff Leslie, outgoing board chair, challenged his colleagues and staff to up the ante and aim for 75 Pulse Visits in 2022—a goal they exceeded by three. Snyder spearheaded the effort, personally visiting more than 20 companies.
"We give David a great deal of credit for helping us exceed the ambitious and inspiring goal that Jeff presented to the team," says Joan K. Goodrich, executive director of the BDB. "Pulse Visits are irreplaceable in value. There's no substitute for the quality time that comes from meeting with our owners and executives, observing their operations and getting an inside glimpse at the cultures of their companies."
Snyder marvels at the innovation and productivity animating the Martin County marketplace—particularly in manufacturing.
"It's incredible just how much is being produced in Martin County," he says. "We're making interesting products, impacting markets around the world and creating solutions to some very challenging issues."
Snyder cited Pace Machine, which manufactures precision parts for aerospace structures and Department of Defense suppliers and Air Burners, whose products eliminate mass amounts of waste and debris with minimal carbon impacts.
"(Air Burners) is reducing the carbon footprint on a global scale," he says. "And it's operating from right here in Martin County."
That recognition that business has a responsibility to address larger societal challenges is one of the core commonalities that Snyder notes many Martin County businesses as sharing, alongside an overall commitment to excellence and willingness to adjust to changing circumstances.
"Some companies have the means and reach to operate on a global level, but all of the companies we visited share a desire to help on a local level," he says. "They love Martin County and they appreciate what this community values.
"There's a lot of communities where the emphasis isn't on the entrepreneur," he adds, "but Martin County is equipped at supporting entrepreneurs—much of which comes from chambers of commerce, the BDB, the industry associations and our county commission, which listens to business leaders and appreciates their input."
Supportive elected leadership, alongside an ideal geographical location, availability of sites, emphasis on talent development and high quality of life comprise a foundation that's great for business growth, says Goodrich, who's leading the BDB's "Now's The Time" campaign underscoring such attributes to investors.
"Fortunately," says Snyder, "Martin County has a lot of local employers who understand how special this place is. And there's a lot of homegrown entrepreneurial talent, too. There's a rising generation that's accepted the values that were handed down from the earlier generation and are applying those values even as they find their own unique way to contribute to our economy and our community."
As the visits reveal, the pulse of Martin County's economy is strong, and beats at a healthy pace.
To arrange a BDB Pulse Visit for your business, please call (772) 221-1380.