Defying these difficult circumstances, many Martin County business leaders, innovators and entrepreneurs are doubling down their determination, creativity, and ingenuity in pursuit of solutions that benefit the entire community and keep our economy alive. The Business Development Board of Martin County is showcasing these inspiring efforts in a reoccurring featured called "Stories of Triumph."

Martin County's H2Ocean Natural Products team (Eddie Kolos, Founder and Scott Stier, Vice President) recently announced they were scaling local manufacturing operations for their antibacterial foam soaps which first hit the market in 2004 to help serve the needs of our community (and beyond). Check out the product specs here. To purchase or learn more, call or email Scott Stier, Vice President – 772-219-8183 – scott@h2ocean.com or visit their website.
Drive-Thru Green Market on Sunday, March 29, 2020 from 9am – 1 pm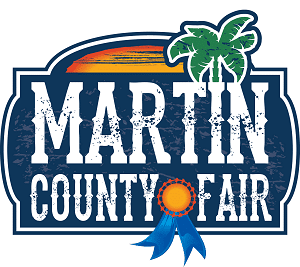 The Martin County Fair Association in cooperation with the vendors of Stuart Green Market and other local farms, will provide a Drive-Thru Green Market at the Martin County Fairgrounds. This unique market will allow the community to support our local farmers and growers while also, providing a healthier opportunity for the public to buy items they need. Participants include: Awaken Kombucha, Le Montaigne Cheese, Blue Water Booty Smak Fish Dip, Le Petit Pain, Dog Days Barkery, Mellow Mermaid, Edith's Fruits & Veggies, Okeechobee Farms, Giano Coffee Shack, Patty Lady, Gavi's Goodness, PJ Ranch Honey, Gourmet Muffins, Pure Produce, Granny Gail, Tony's Produce, Kelly's Produce, Southern Pride Gourmet and others. Congratulations to Jay Spicer and team for a great example of adapting to our circumstances!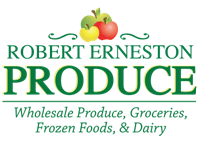 Robert Erneston Produce What you need When you need it.
With over 3,000 items in stock as every day, a vast system of international and local suppliers, and delivery twice a day, six days a week, you can count on Robert Erneston Produce to have what you need at your kitchen door when you need it. While everyone else is still in bed sleeping, we're hard at work in the middle of the night making sure every order is perfect and out the door on time, so that you're ready when that first customer walks through your door.
Retails orders are now being taken as an opportunity for us to help our community and keep our team working!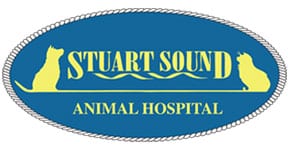 With their lobby closed, Stuart Sound Animal Hospital continues to ensure residents pets receive the care they need via a "curbside drop off" model. After gathering all pertinent information over the phone, the owner meets a tech in the parking lot to retrieve the animal. Care is administered, payment is done over the phone, and pet and owner are reunited. The model is a major success and limits interactions between individuals. For more information visit https://stuartsound.com/ or give them a call at (772) 287-0024.
Waste Management Guaranteeing Paychecks
Waste Management recently announced several unprecedented steps designed with the health and safety, as well as economic well-being in mind. They will guarantee up to 40 hours of pay per week for their employees, the development of work-from-home solutions for their call centers, sales centers, dispatch centers, the shared services team and other office employees who can reasonably complete their work from a remote location, and take aggressive steps to provide safe social distancing between their drivers, helpers, landfill and transfer employees, recycle workers and all others in field operations.