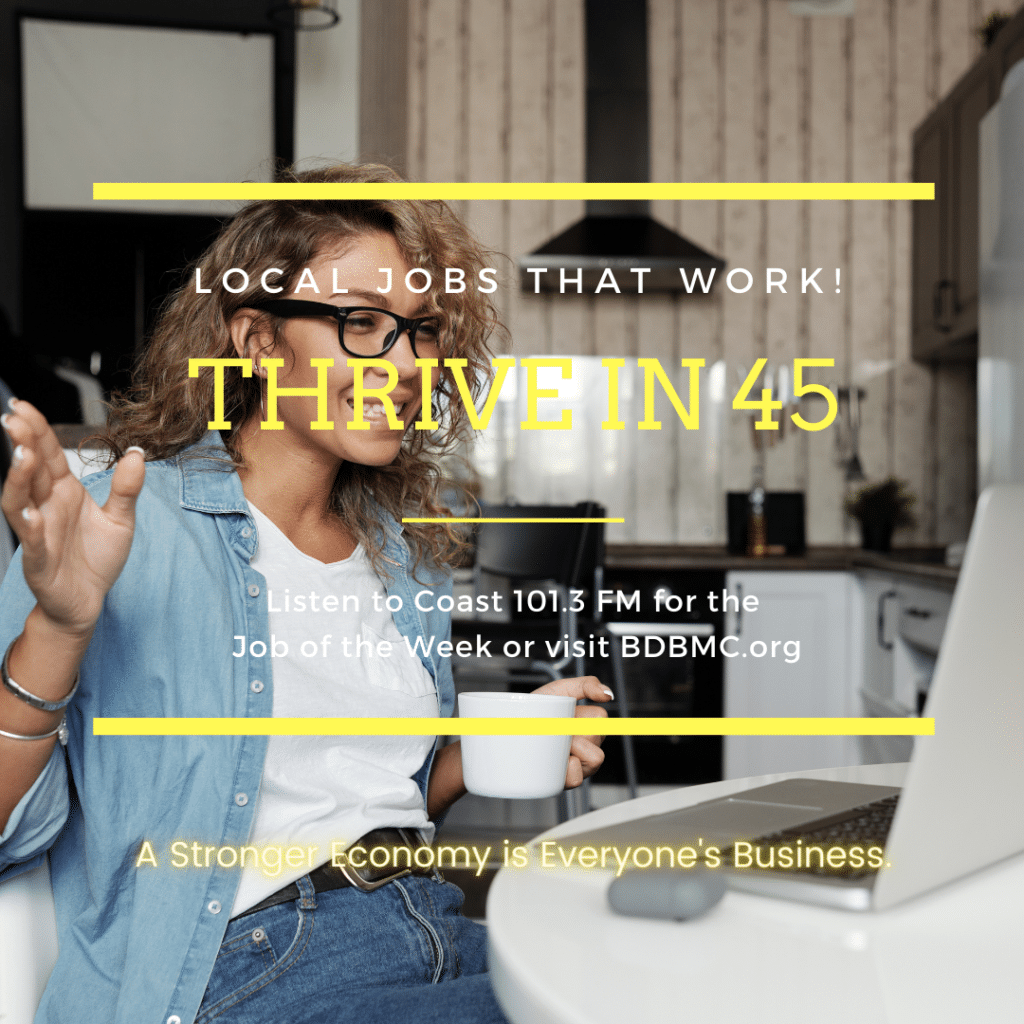 The Business Development Board of Martin County (BDBMC) is thrilled to launch a new radio segment – Thrive in 45 – to highlight local jobs that work for Martin Countians seeking their next great job or career.
A partnership with Coast 101.3 FM, Thrive in 45 will showcase "Jobs of the Week" beginning the week of September 14 and through December 2020 while featuring local business owners, managers and entrepreneurs seeking great people to join their teams.
If your business is hiring and you have a job you'd like to feature, please call 772.221.1380 or email kate@bdbmc.org.
Jobs of the Week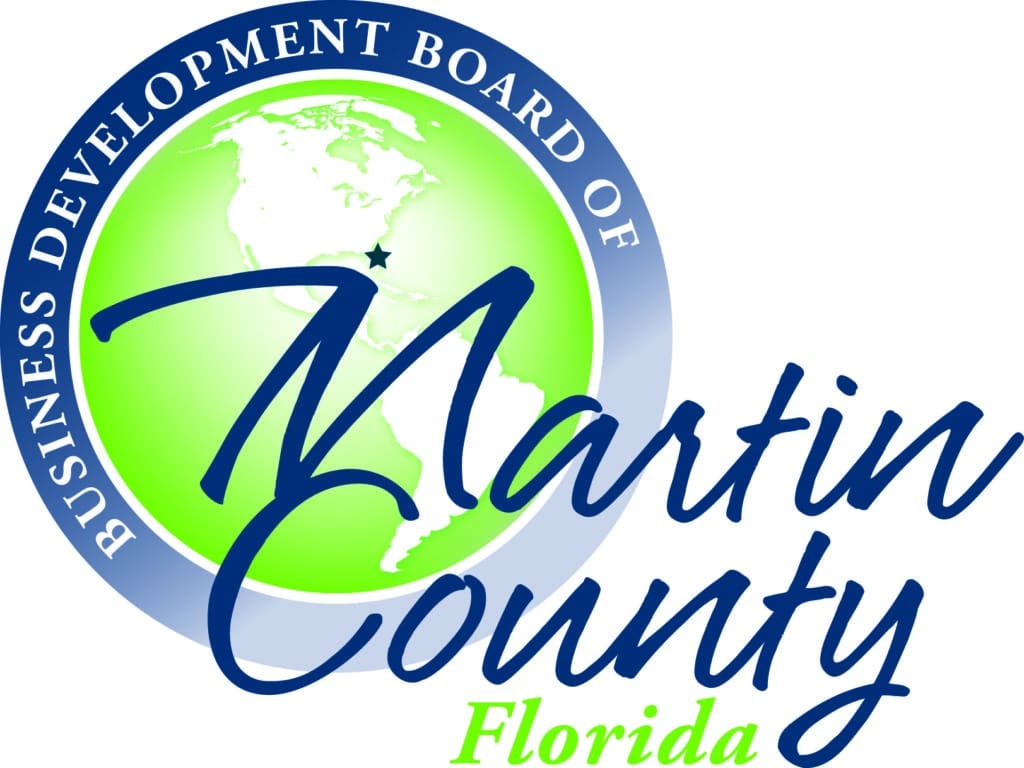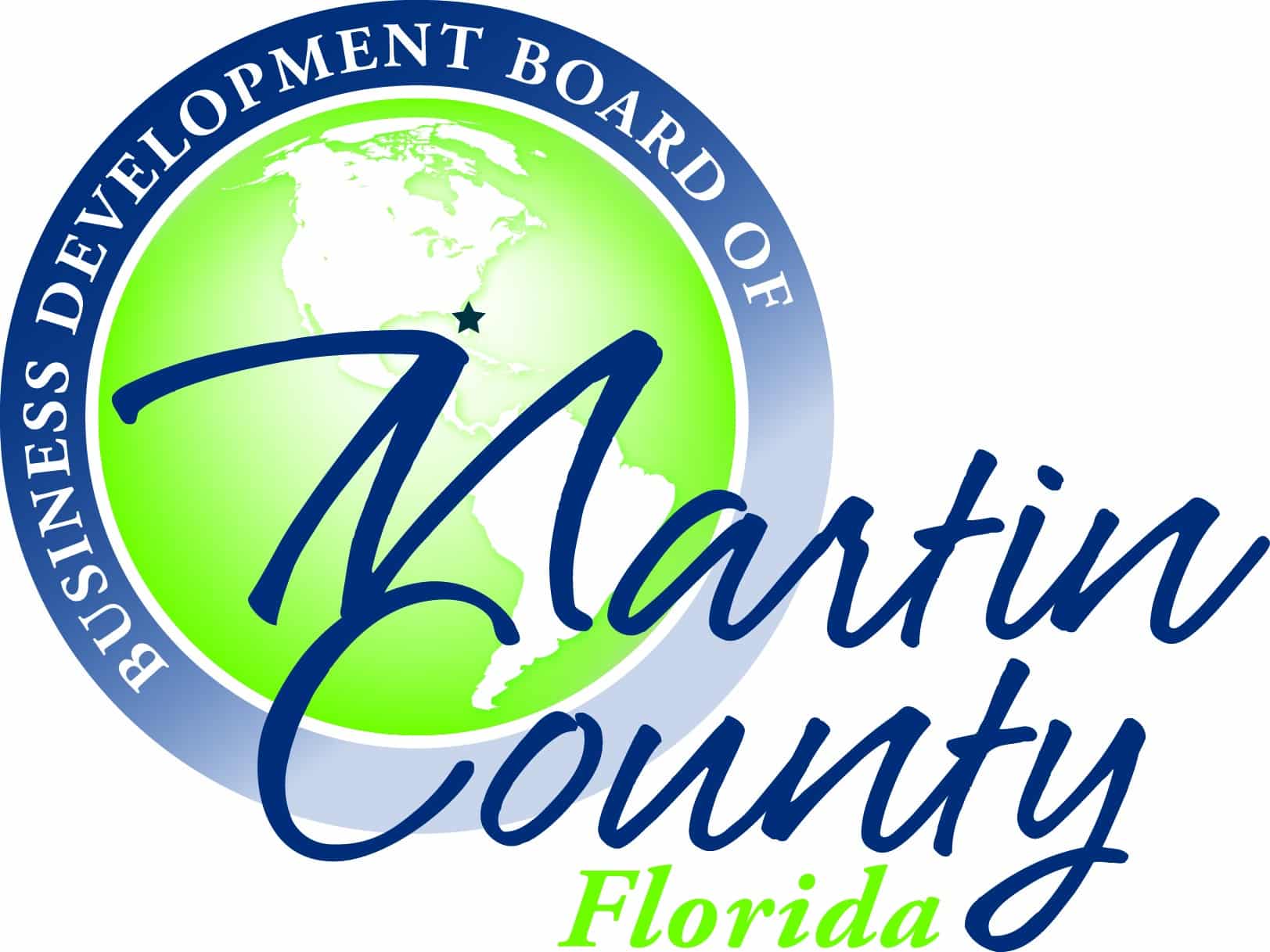 Week 1: Dynamic, Resourceful Problem-Solver Wanted at the BDBMC for 25 Hours a Week! View the Job Profile here and submit your resume by Friday, September 25.

Week 2: Pharus Home Mortgage is looking to hire seasoned loan originators now! Contact Frank Lillo today for a confidential discussion, 772-925-8202

Week 3: Autogeek.com is looking to hire for their warehouse team. Contact Danielle for more information at 800-869-3011

Week 4: Armellini Logistics is seeking Class A drivers and mechanics to join their team. To learn more visit, www.weeklyhometime.com

Week 5: The City of Stuart is looking to add to their team, multiple open positions. Visit, cityofstuart.us or contact Karen for more information, 772-283-5107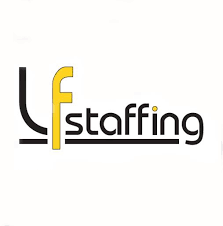 Week 6: LF Staffing have multiple professional job positions available. Call LF Staffing at 772-873-9562 or visit www.lfstaffing.com

Labor Finders has multiple general labor positions available. Call 772-220-1417 or visit www.laborfinders.com