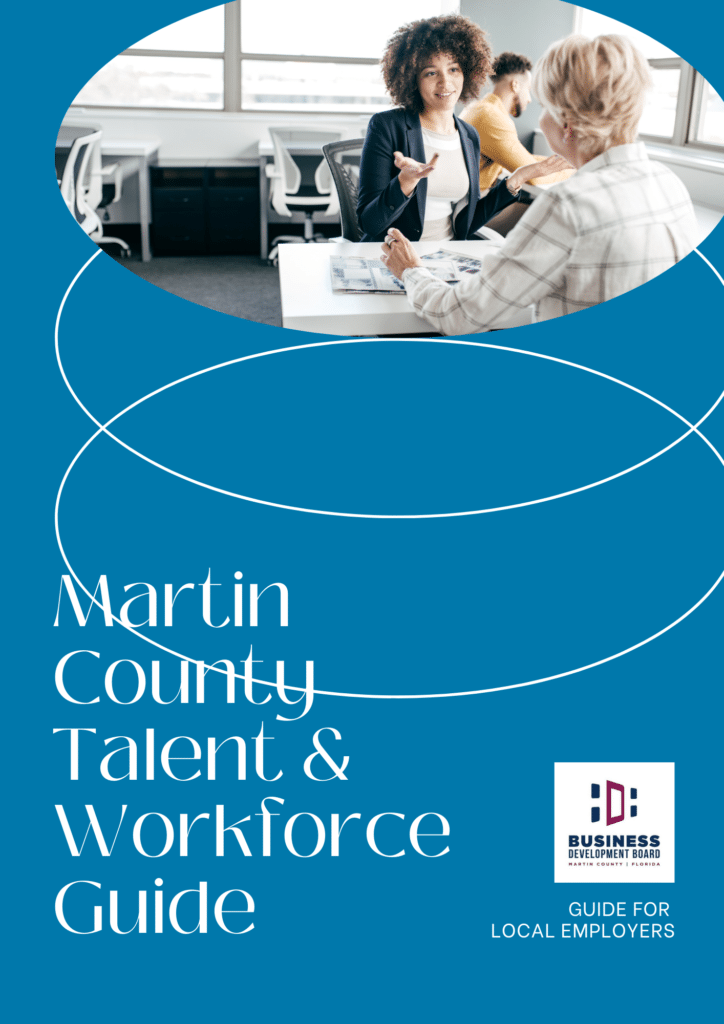 BDB Talent Advancement Team Premieres Martin County Talent & Workforce Guide for Employers (9/18/2022). . . Click Here to View
View the video to learn more about the Treasure Coast Builder's Association New Partnership with Martin-County based Project Lift.
We know that the success of your business depends on the skills of your employees. Martin County's workforce is strengthened by higher-than-average education levels (post-secondary certifications and degrees) and local institutions of higher learning that offer strong, employer-driven training programs. These programs allow workers to quickly and cost-effectively acquire the knowledge and skills needed to give your business an edge over the competition.
Martin County Commuting Details:
With a population of 159,923, the total population who Live & Work in Martin County is 24,018. The total population commuting in to Martin County from surrounding counties is 38,097. The total population commuting from Martin County out to surrounding counties is 32,267.
Source: Bureau of Labor Statistics June, 2018
Martin County's workforce within:
15-minute commute: 68, 713
30-minute commute: 321,331
45-minute commute: 806, 217
Commuting Patterns:
According to 2018 Census Bureau figures, 20 percent of Martin County residents commute outside the county for work. Around 16,000 travel south (Palm Beach, Broward and Miami-Dade counties), 5,000 travel north (St. Lucie, Indian River counties) and around 10,000 travel to various other counties daily.
Workforce Agencies on the Treasure Coast